Overeating is easy to do, especially when you're indulging in an unusually delicious meal. It's also easy because there are many factors that cause us to overeat, including stress and noshing too fast—both of which we likely experience or do on an almost daily basis.
Fortunately, there are many tactics you can use to stop overeating once and for all, from slowing down to learning your body's hunger cues. Use these tips to get your eating on track so you can feel fueled and satiated instead of full and frustrated.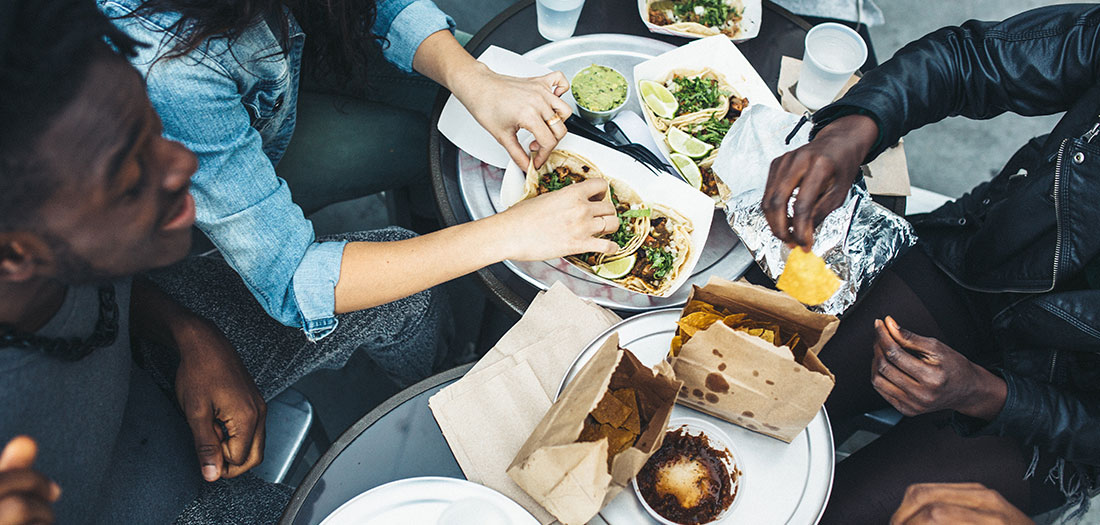 Look Ahead
If you're surrounded by unhealthy food all the time, it can be easy to eat all day long, whether or not you are hungry. Here's one way to avoid this temptation: Think about how you'll feel after you eat too much—like those times when you know you're full, but there's still food on your plate.
A similarly powerful tactic is thinking about how you'll feel if you don't eat the food. In almost every case you feel proud, happy and more satisfied than if you'd indulged unnecessarily.
~Feelin' Alive!~